Gensets
Looking for a genset? Then you have come to Harbour Reefer Service in Rotterdam. At our depot we carry out all kinds of work on gensets, which are also called generator sets. Gensets are used within the transport and storage world as a power supply for shipping containers with a refrigeration unit. But what is a genset and what does it do exactly? We explain that to you!
What is a genset used for?
A genset is used as the power supply for a shipping container with a cooling unit, also known as a reefer container. These containers often contain goods that must remain at a certain temperature, such as foodstuffs or medicines. On a ship, these containers are connected to a power supply if possible, if not, or when a container is transported it will run on fuel. The gensets then serves as a power supply based on fuel, so the container can be continuously supplied with power.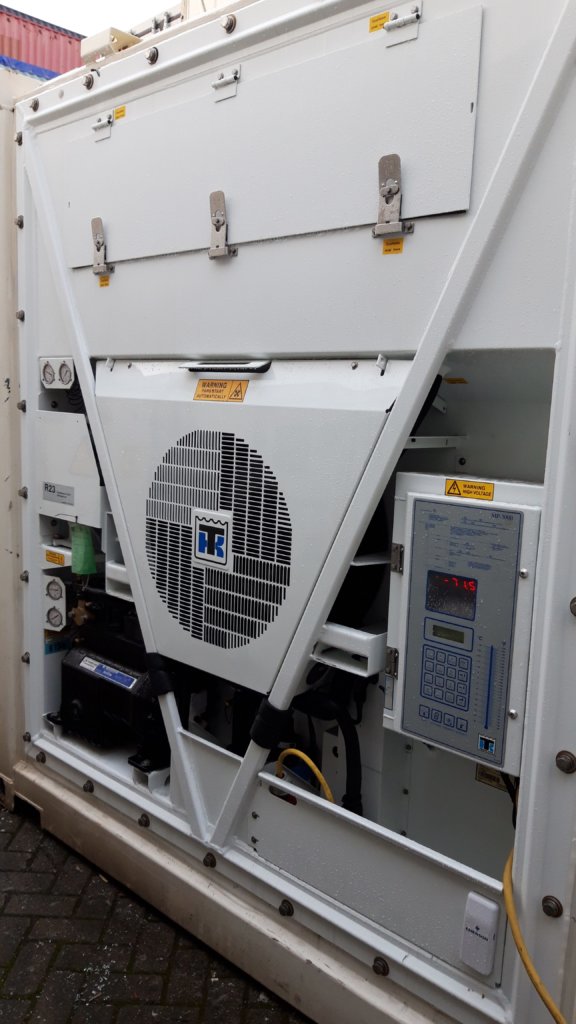 How do container gensets work?
Most of the time a genset is driven by a fuel-driven engine or by an electrically driven engine. On a container ship, the genset is connected to the ship's electricity, while during transport the fuel engine is used to generate electricity.
There are two kinds of gensets
In the transportation world, there are two commonly used genset types, the clip-on generator set and the underslung genset. A clip-on genset you'll find on the frontside of a shipping container where the reefer unit of the container is located.
An underslung genset is permanently mounted to the chassis of the trailer of a truck. The big advantage of this is that it basically remains mounted in the chassis. An underslung genset therefore does not need to be (dis)assembled when changing the container.
Buy or rent gensets
Are you looking for: maintenance, repairs, modifications or renovations to be carried out on your genset? Then you have come to the right place at Harbour Reefer Service! Are you curious about the possibilities or do you have a question? Please contact us by phone: +31 181 234 244 or email info@harbourreeferservice.nl