What is a reefer PTI?
At Harbour Reefer Service a reefer container always undergoes a PTI: Pre Trip Inspection. But what is a reefer PTI?
All incoming reefer containers will be connected to our fully equipped PTI-station. Our depot allows for 50 reefers to be connected at the same time. During the PTI the container is tested on the technical functioning of, amongst others, the cooling system. Important aspects to test are the refrigerant, the blower and the fan. We even listen if there are noises that we are not supposed to hear. Also the power is carefully tested. A reefer container must always reach the right temperature to effectively cool the cargo. A visual inspection is also part of the PTI, as to check for damages on the reefer unit or genset (generator set). The inspection always happens when the reefer container is still empty.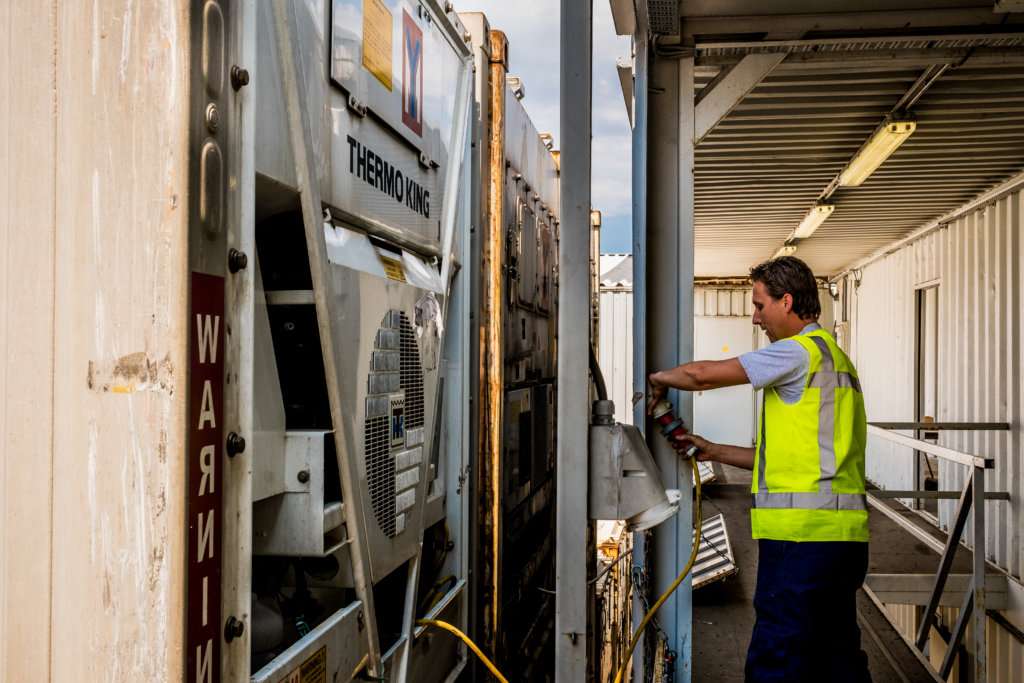 From PTI to maintenance
The reefer PTI is the starting point for reefer maintenance and repair and is not a test for an official, technical certificate. Nevertheless, the Pre Trip Inspection is always performed to check the functions of the container and to ensure that proper maintenance or repair wil be performed. At HRS we can perform all required tasks within our own capacities. Our technicians are well trained to perform maintenance on reefers of all big brands. Are you looking for a reliable partner for your reefer containers? Please contact us.